How do I create an account with login.gov?
How do you create an account with login.gov?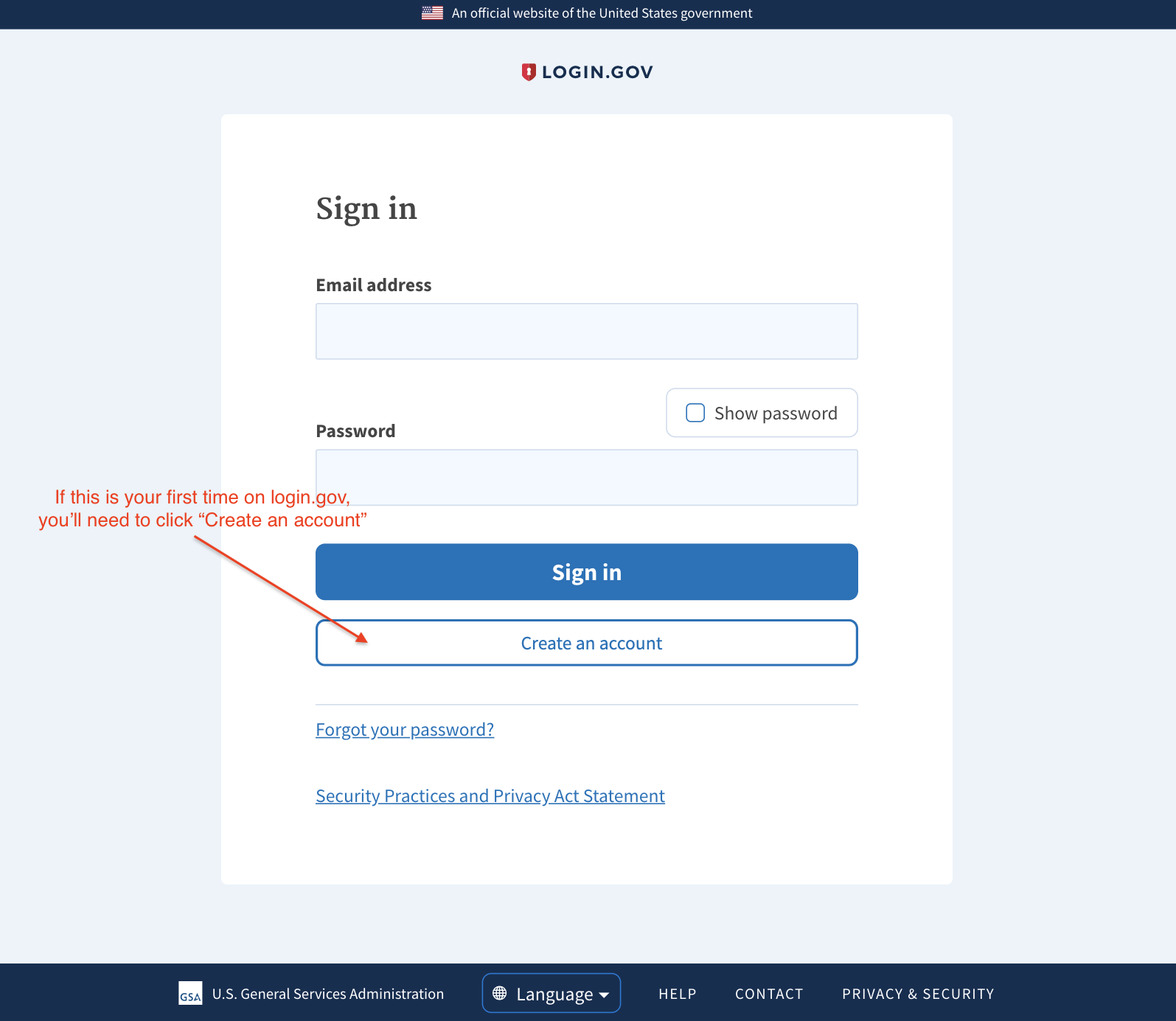 To create a login.gov account you'll need a valid email address and a working phone number. We'll also ask you to create a password.
Please be prepared to save your password as well as the personal key that is generated for you in case you ever need to recover your account.
Enter your email and confirm it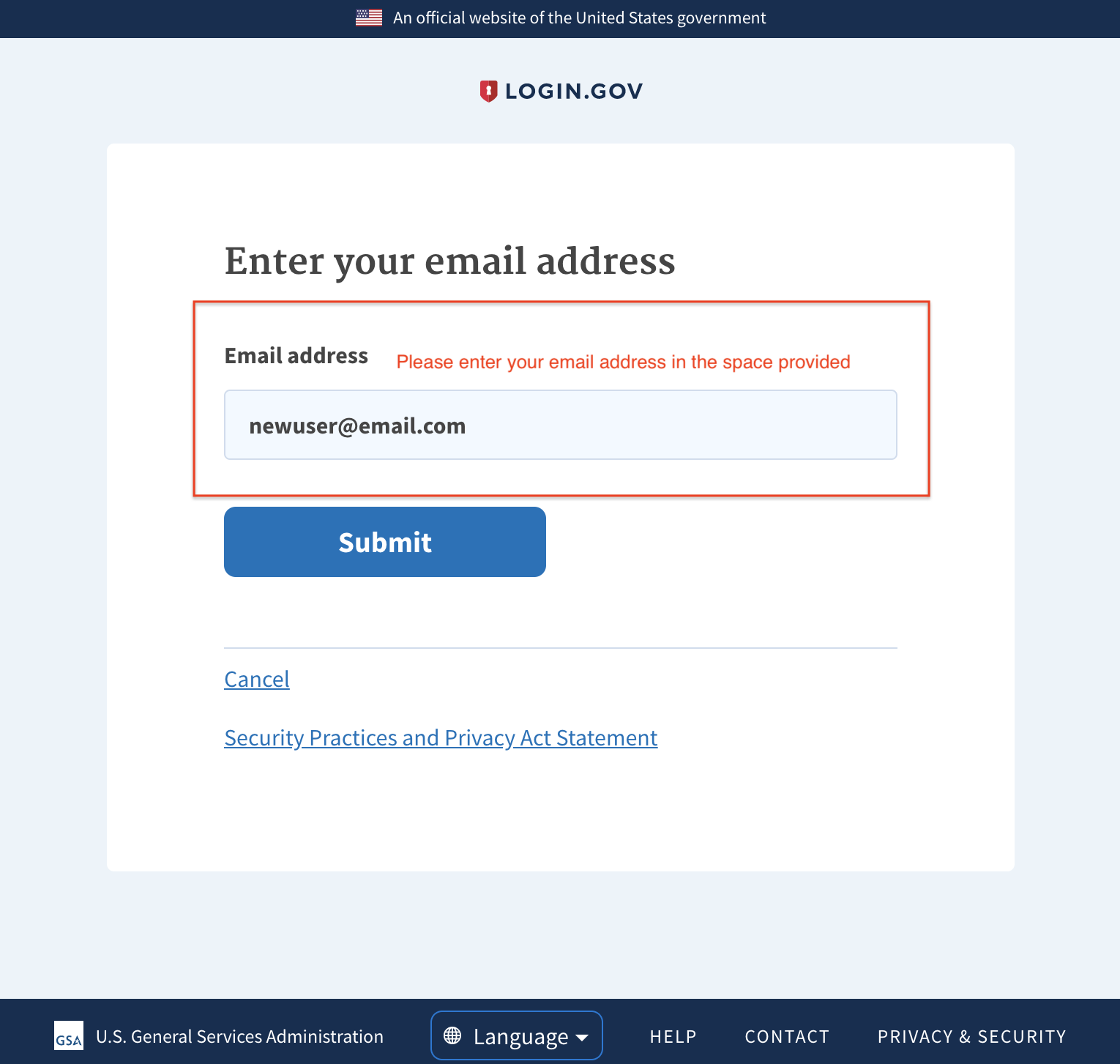 Select "create an account" and enter your email address. Then check your email account for a message from us. Within the email is a link. selecting the link will confirm your email address and send you back to login.gov.
This is what it looks like: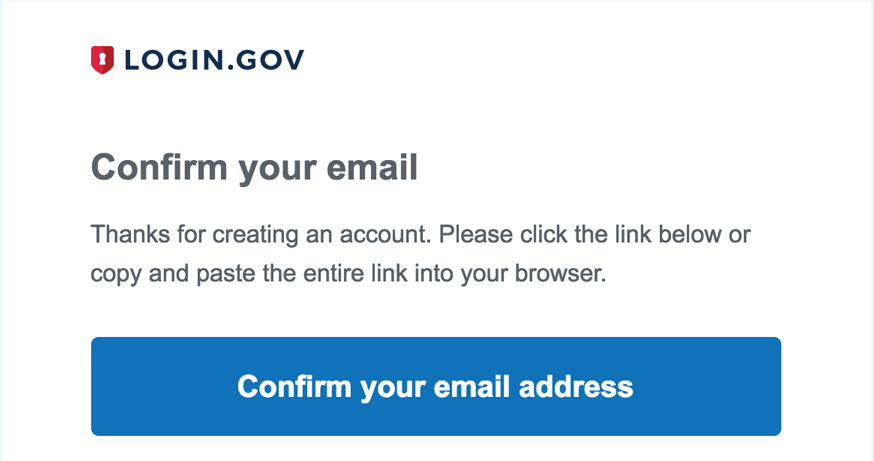 Create a password
Next, you will create a strong password. Use the password strength meter on the screen as a guide. Passwords must be at least 12 characters, but otherwise there are no restrictions. You can even enter spaces in between words to get to 12 characters.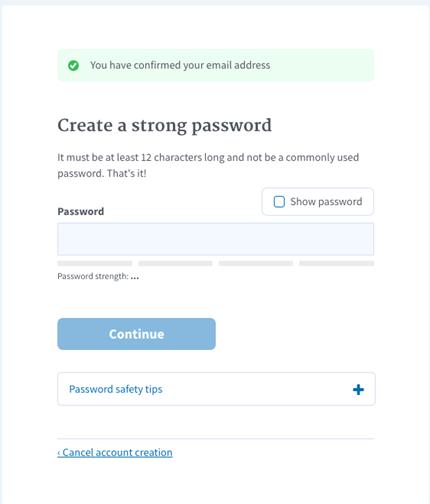 Enter your phone number and confirm it
Next, you will enter a phone number at which you can get phone calls or text messages. If you have a landline, you must receive your security code by phone call. login.gov cannot send security codes to extensions.
We will send a unique security code to that phone number each time you sign into your account. This is called two-factor authentication. The second step keeps your account more secure than using only a password. You can also use an authentication app on your phone or your browser. Read more on how to set up an authentication app.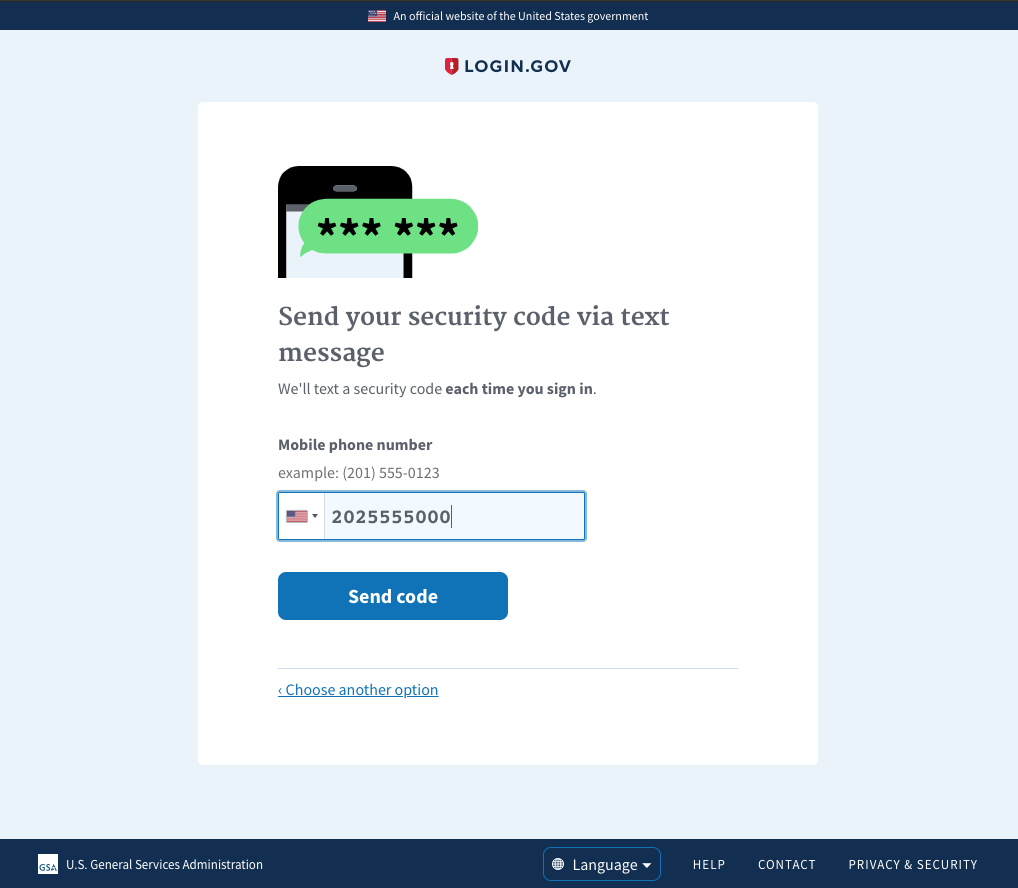 Each security code expires after 10 minutes and can only be used once. If you don't enter the security code within 10 minutes, just request a new code. Each code is only good once, so no one can steal one you've already used.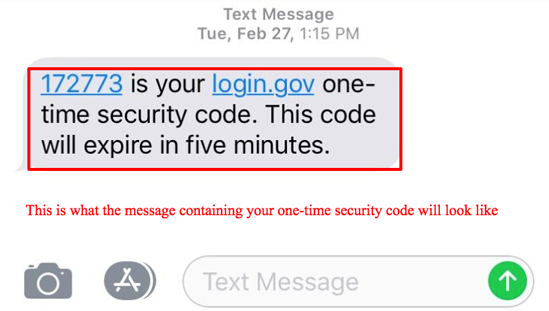 Type the security code into the field. That's it! Every time you sign back into your login.gov account, you will receive a new security code that you need to enter. You'll get the option each time you sign in to get a security code by a phone call or by SMS.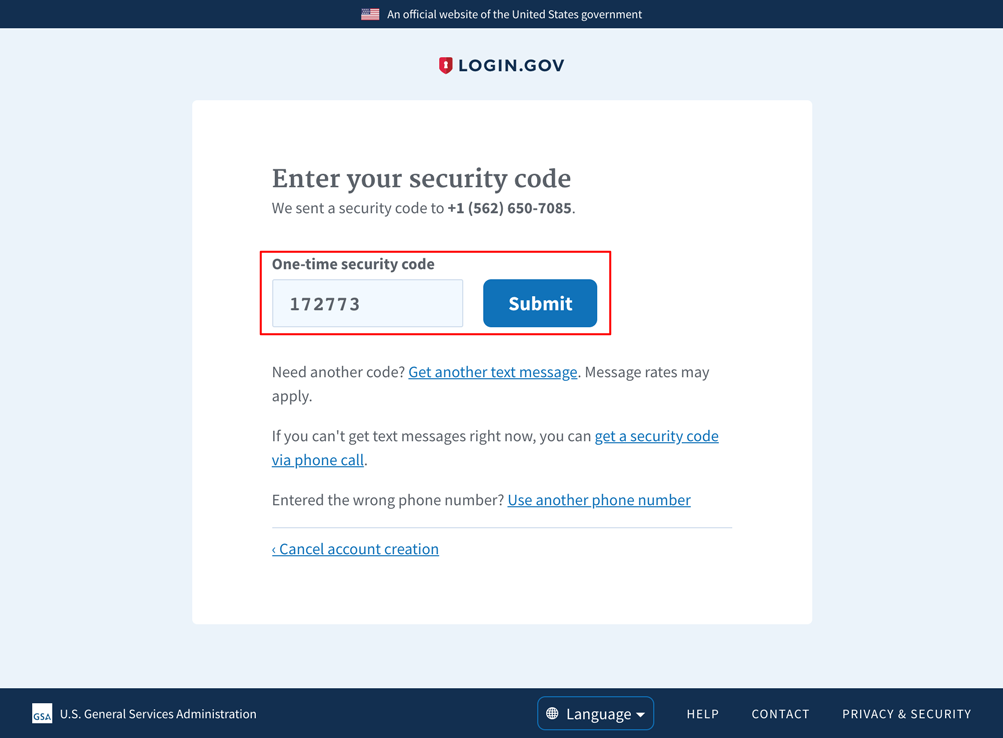 Save your personal key
After you've created your account, you will get a personal key, which is a set of 16 random characters.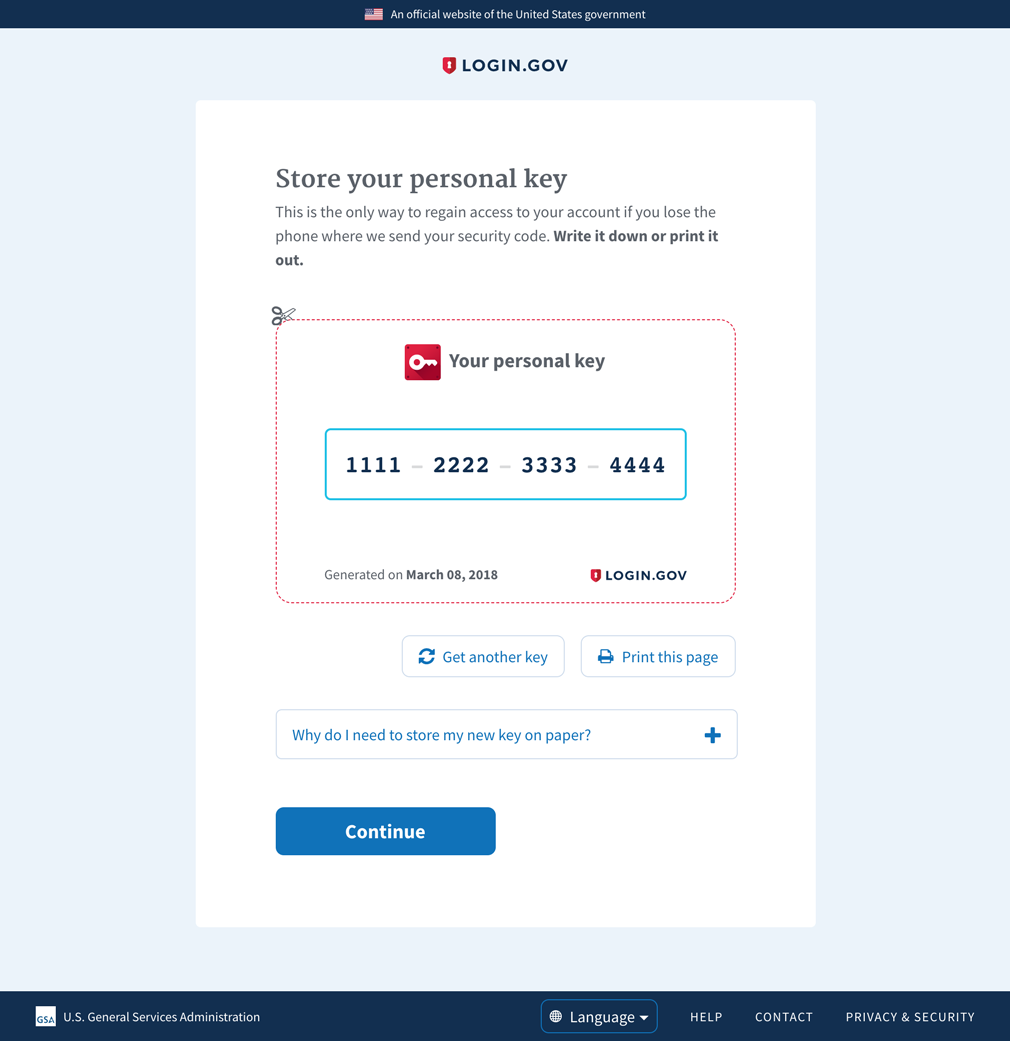 It's very important that you make a note of your personal key and store it safely. If you lose access to your phone, you can enter the personal key to access your services or applications.
To make sure you've stored your personal key, the last step in creating your account is entering the key you were just given.